Natasza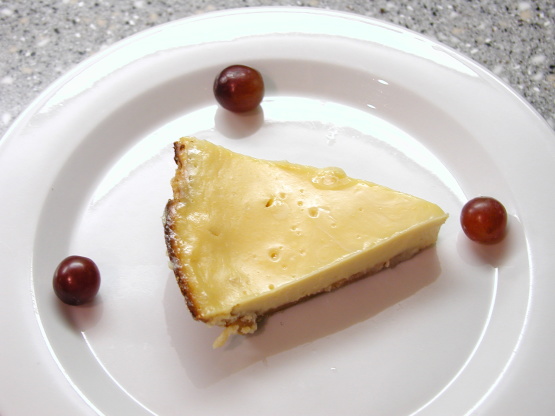 This is a wonderful, tart Key Lime Pie that kindled memories of Key West! This traditional recipe wins kudos hands down over sweeter ones that are often like lime cheesecake. I used just one 14 oz. can of sweetened condensed milk with about 1/2 c. half-and-half for richer flavor and body. After all, the chill time is crucial for the juice to essentially curdle the milk and thicken the pie. I departed from tradition by baking my pie for 15-20 mi. at 350 due to concerns about raw eggs. The flavor was awesome -- sweet enough and pleasingly tart. Thanks for posting!!
Squeeze juice from 4 lg or 6 small Key Limes and grate rind; set aside.
Using a whisk beat egg yolks until buttercup yellow.
Add about half the condensed milk, using whisk.
Blend well and add remaining milk.
Add half the lime juice and blend slowly.
Add remaining juice and blend.
Add grated rind; mix and pour into chilled pie crust.
Refrigerate 4 hours.
May be frozen.
To serve, slice while still frozen and let stand about 10 minutes.
Top with whipped cream.