Cookie 3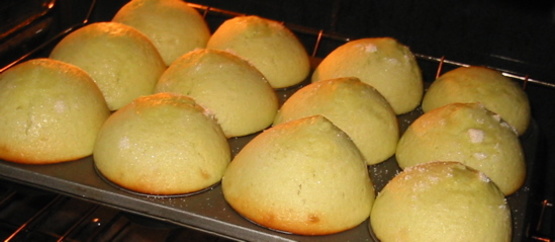 Try something different for breakfast or with your afternoon cup of tea/coffee. Fresh Key Lime Juice works the best.

This is a good start for a muffin. I made a batch yesterday, 1st batch was just not "limey" enough for my set of "testers" (LOL). I added double the Key Lime juice and disected a lime, adding the pulp and lots of rind and I also added a bit more sugar. 2nd batch was EXCELLENT! Its recipe has been put in my muffin files for my shop. I dont like to 'dis' on any recipes, there are alot of variables at work, fresh lime not fresh enough, too much humidity or what have you. This IS/WAS a great recipe! TRY IT!! Thanks NurseDi
Add the first 4 ingredients to a mixing bowl; stir to combine.
Make a well in the center of the mixture.
In another mixing bowl, combine the milk and remaining ingredients.
Add liquid ingredients to dry ingredients; stir until just moistened.
Spoon batter into lightly greased muffin cups; fill 3/4s full.
Bake at 400° for 18 minutes or until lightly browned.
Turn muffins out of pan immediately.