SJGFR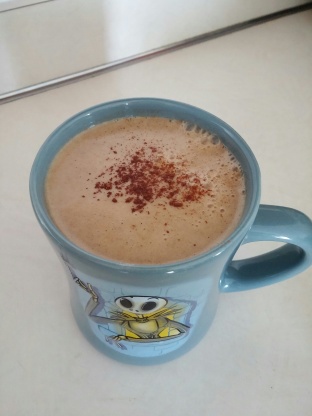 Derived from the famous bulletproof coffee, except using tea, ghee, and coconut oil. Get creative with the kinds of tea you use...there's a lot you can do to mix it up. For example, I love using Numi Chai and Tazo Cinnamon Spice together. This is a fantastic breakfast and travels well. I also drink a decaf version at night as an after-dinner snack. #fatfast #paleo #kekwick #atkins #glutenfree #keto
Make the tea, set aside.
Melt the ghee in a different container (I use a magic bullet so I just add the ghee to that cup and microwave it).
Add coconut oil and vanilla to the melted ghee.
Pour tea from mug into the magic bullet cup. Screw bottom on and blend until mixed thoroughly.