Ketchup Marinade for Steak or Chicken
Pamela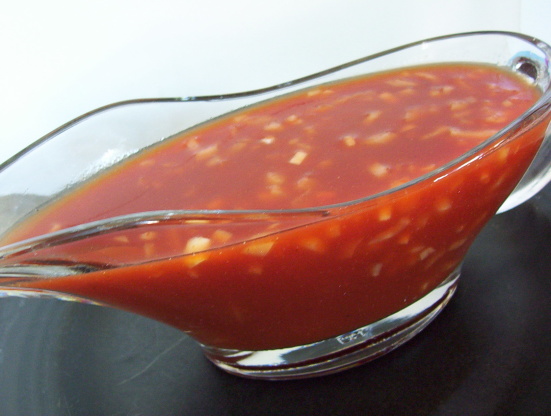 This is a great marinade for barbecuing, since you don't have to add anything while the steak or chicken is cooking, but it gets a great barbecue sauce flavour.
As a mother of kids who can't live without ketchup...this was a huge hit! Instead of grilling, I doubled the recipe and pored the marinade and chicken into a 9x13 dish and baked it at 400 for 30 minutes. My kids used it as dipping sauce and slathered it on their potatoes. Lol!
Dice onion very finely.
Add all other ingredients.
Stir well.
Pour over chicken or steak.
Cover and marinate in the refrigerator for at least 8 hours.
Remove meat from marinade and cook on barbecue to desired doneness.
Pour marinade into a small pot and bring to a boil.
Reduce heat and simmer until fairly thick.
Serve warm sauce on the side.