Kermakakku (Finnish Sour Cream Cake)
Annacia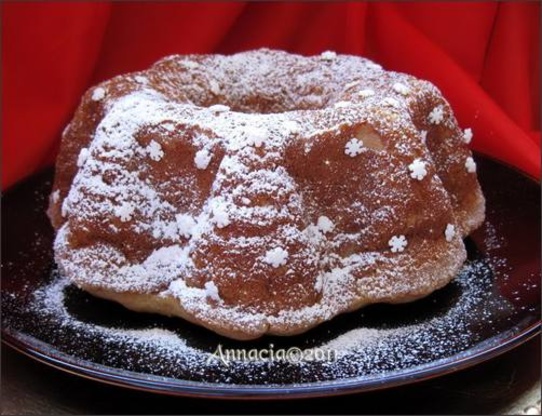 I made this yummy cake to bring to bingo for my friends to try. They loved it and complimented me on it. The cake was moist and I really loved the cardamom and cinnamon mixture! This cake is so delicious, you have got to try it! I must confess that I did add pecans in with the cake mix. I frosted the cake with a cream cheese frosting and then decorated with pecans also. This is one recipe I will be making again and again in the future... Thanks for sharing it with us ElaineAnn!
Cream the eggs, sugar, sour cream, almond, and ground cardamom.
Sift together the flour, salt, soda, cinnamon and mix with egg mixture.
Butter a tube or Bundt pan and sprinkle with granulated sugar.
Pour batter into pan.
Bake at 350° for 1hour or until toothpick comes out clean.
Cool before removing from pan.
Sprinkle turned out cake with powdered sugar.