Kermakakku (Finnish Sour Cream Cake)
Annacia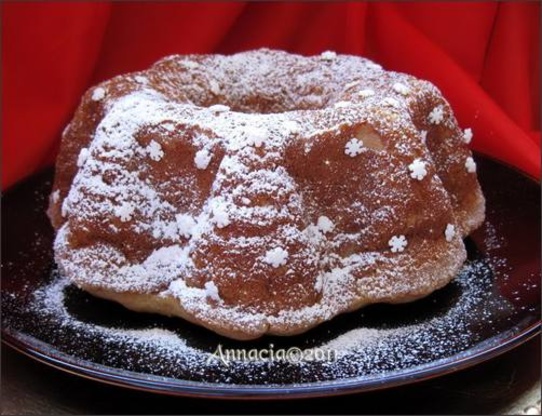 I love love love this recipe! I grew up with Finnish cooking and baking and this cake is perfect exactly as written! I have made this twice now, the first time was for an international potluck, everyone loved it, second time was for a scandinavian choir, and again, everyone loved it! I wouldnt change a thing! thank you ElaineAnn for sharing!
Cream the eggs, sugar, sour cream, almond, and ground cardamom.
Sift together the flour, salt, soda, cinnamon and mix with egg mixture.
Butter a tube or Bundt pan and sprinkle with granulated sugar.
Pour batter into pan.
Bake at 350° for 1hour or until toothpick comes out clean.
Cool before removing from pan.
Sprinkle turned out cake with powdered sugar.