Rita1652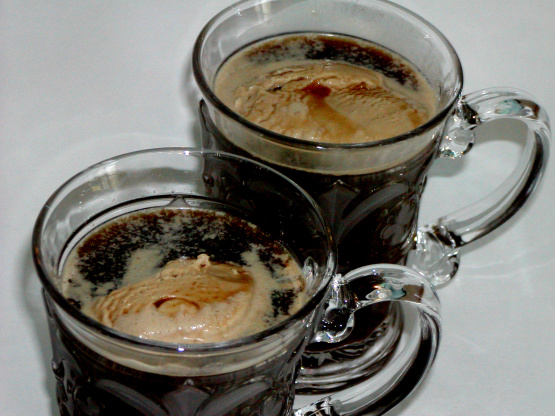 When ever my Brother and I would get together...we were nothing but trouble LOL This was one of his favorite recipes for trouble!! When he and my SIL would come over for dinner...we served these for dessert!! Yummy.

Mellow flavors to be enjoyed on a cold day. Sipping through the sweet whipped cream is a must! Used to order these at the Old Steak and Ale restaurants and this tastes just like theirs. Very good. Sprinkled my whipped cream with cocoa powder.
Pour liquors into large mug. Add coffee. Top with whipped cream and sprinkle with cinnamon!
This is sooooo good!