Brenda.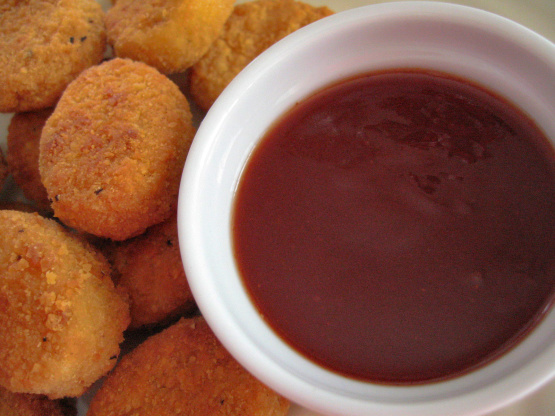 This is a great, sweet sauce for fried chicken and/or fries. The sauce is reminiscent of the mumbo sauce found in Chinese carry outs in the DC area. Enjoy! MUMBO® is a registered trademark of SELECT BRANDS LLC. www.selectbrandsllc.com/companyhistory.php
In a mixing bowl combine all ingredients. Mix well.
Pour into pot.
Bring to boil using low heat. Stirring constantly.
Let cool or serve hot.
To enhance the flavor of the sauce, just add more of the above ingredients. DO NOT USE SALT, because it will destroy the sweetness of the sauce.