Ken2729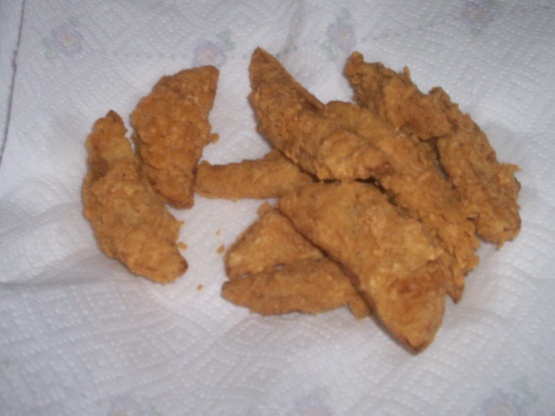 A great and easy recipe. Also, your potatoes won't turn dark like other recipes. Tastes good too! Also, try my homemade mumbo sauce for great dipping.
Peel skin off potatoes. Clean potatoes.
Cut potatoes lengthwise into 1/2 inch or less.
Let potatoes soak in milk half hour or longer.
Meanwhile, mix the flour, sugar, salt, and pepper.
In a separate bowl, whisk the egg whites until bubbly.
Dip potatoes into egg whites, then into flour mixture.
Deep fry a few potatoes at a time for 5-6 minutes.
Drain access grease from potatoes when done.
Serve hot.