CarolAT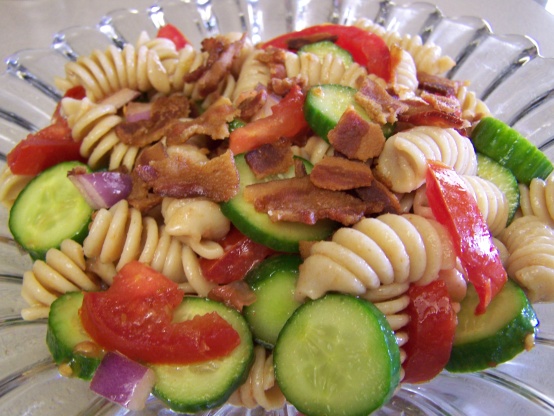 My friends and I were in our garden and we saw that the cucumbers and tomatoes were ripe. From there, the recipe was completely experimental, but ended up tasting delicious!

Made double batch (only side dish offered) of this for a party & had WAY too much leftover.
Easy, but won't make again.
Slice cucumbers, tomatoes, and onions.
Tear bacon.
Combine all ingredients in small bowl; stir well.
Serve immediately or chill until ready to serve.
Enjoy!