gailanng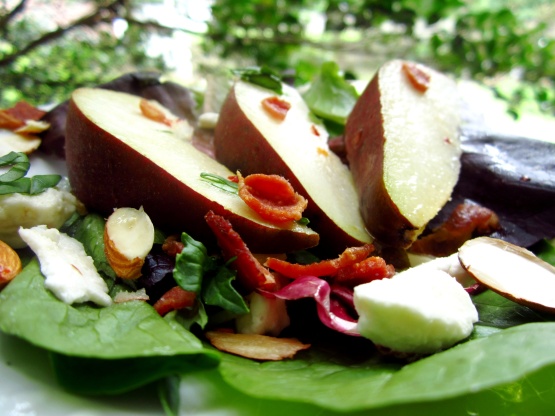 This is a light, refreshing salad. Perfect for lunch or to start off a meal. This is a scaled down version of the salad that will be served at our daughter's wedding. The caterer was generous enough to provide us with the recipe. Note: Cooking time is chilling time for the dressing.
In a bowl or shaker, combine olive oil, vinegar, basil, brown sugar, garlic and salt. Mix and chill for at least 1 hour.
In a large bowl add salad greens, almonds, feta cheese, bacon and pear slices.
Drizzle with dressing and toss gently to coat.