Kathy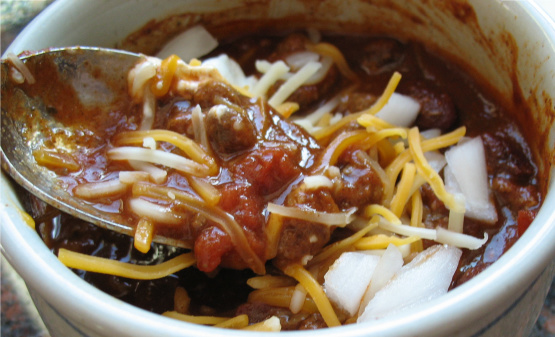 This is my very own recipe that I have won 3 chili cook-offs with! PERFECT for the Super Bowl coming up!!!!

This was a little too sweet for my tastes. I think next time I'll decrease the amount of sugar and up the chili powder. I liked the mushrooms in it and the peppers and V8 added some nice flavor.
Stir and bring just to a low simmer, reduce heat and cook for at least 1-2 hours in a crockpot Thick, rich and slightly sweet/slightly hot, very unique!