Kellymac's Marinara Sauce
diner524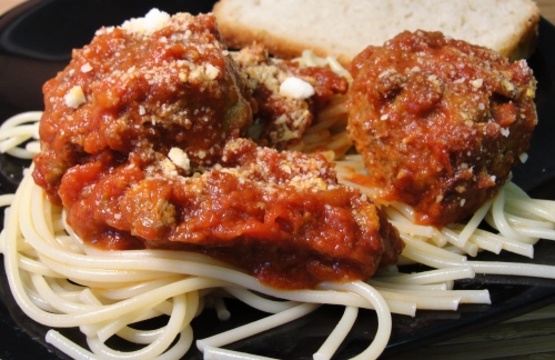 As some of you may know I love pasta! I have tried a ton of different marinara sauces prepared in many different recipes. I have found a few that are pretty good, many of which are on this site, but I created this recipe to meet all of the requirements I look for in a perfect sauce. A little sweet, a little spicy, not too watery, not too chunky, and not too difficult. I have served this recipe many times and it always gets a five star review. The secret ingredient here is the anchovy, you can't tell it is in there but it adds amazing depth of flavor to this sauce. I really hope that you all enjoy this!
Heat olive oil in a large stock pot over medium heat.
Add brown sugar and red pepper flakes and mix until sugar melts.
Saute onions, garlic, and anchovy until onions are clear and anchovy breaks up.
Add the remaining ingredients in the order listed and stir well.
Allow to simmer for two hours.
This sauce also makes a great base for meatballs, or bolognese sauce. Allow to simmer for an extra hour at least if adding meat.