troyh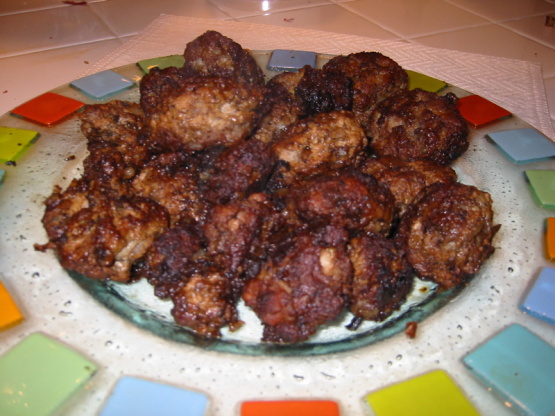 This recipe comes from a cookbook called, "La Cocina Griega," by Gilbert Wenzler. Posted by request.

These are very good. I wanted to make them lower fat, so I used extra-lean ground beef and I didn't fry them. Instead, I shaped them into small patties and grilled them on my indoor grill, and then transfered the patties to a skillet and added the wine. I didn't use any oil at all. They turned out very well. A nice blend of flavors. I served them with scalloped potatoes, tossed salad and homemade bread.
Using a little olive oil, fry the onions.
Mix the onions, meat, bread crumbs milk, parsley and the egg in a bowl.
Season to taste.
Form balls with the meat, and fry in hot oil.
When the balls are fully cooked, drain the oil.
Pour wine over the Keftithakia, and let reduce about 3/4 (I assume this means to reduce so that 1/4 of the sauce remains).
Serve hot.