JustJanS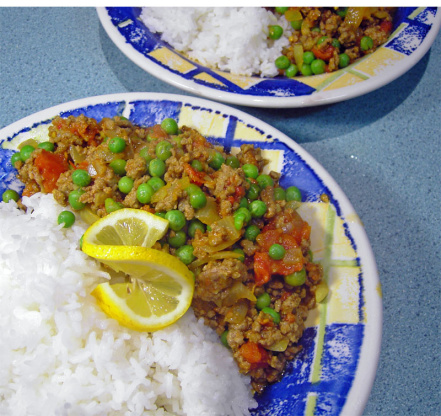 another recipe from my many cookbooks, this one is kosher and is great served over rice

This was a delicious dinner served over rice. Sort of like a ground-beef stew, with lots of flavour provided by the unusual spicing. Lacking good tomatoes, I used a 1 lb plum tomatoes (drained) and broke them up with a fork. A meal everyone should make for everyday.
heat oil in a skillet, add onions, garlic, and stir until softened.
add spices and continue stirring add meat, continue stirring.
when meat is browned you may drain excess grease.
then add tomatoes and peas.
reduce heat to simmer, cover and cook 10 minutes more.
sprinkle with lemon juice if you want, serve.