Annacia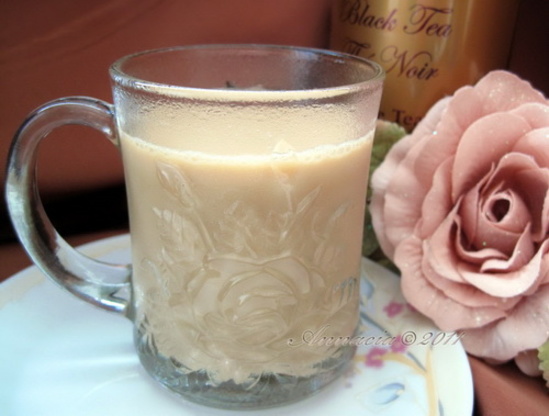 Found this on ruscuisine. The fennel flavor really comes through.

For a more flavorful version, lightly crush the fennel seeds and cardamom pods in a pestle and mortar. Warm and satisfying on a grey, rainy day here. Soy milk, almond, rice milk or similar can easily replace cow's milk. Made three times in a 24-hour period using Mighty Leaf's 'Orange Dulce' tea and Stash's English breakfast. Reviewed for Veg Tag January.
Combine the water, tea, cardamon, and fennel seeds in a large saucepan and simmer over low heat for 3 minute
Add the milk and 2 min later strain the tea into cups.
Add sugar/honey.