Kay's Especially Tasty Tuna Sandwich
lazyme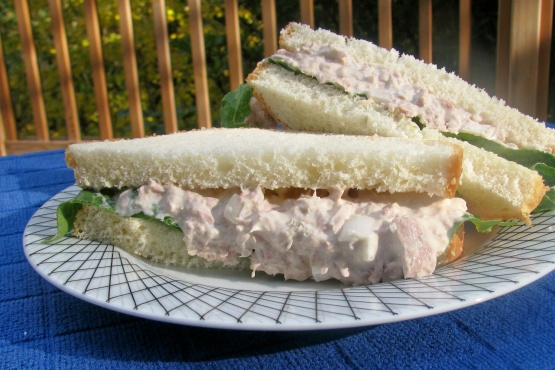 This is my own recipe. It is, as the name states, especially tasty,if I do say so myself!! The secret ingredient is Sriracha chili sauce. The chili sauce doesn't make the sandwich spicy at all, just adds flavor! When I make it for people, they say, "MMMMM!! What did you put in here!!??"
Throughly mix tuna, onion, mayo, dijon, and sriracha (it is KEY to use this brand of chili sauce) together.
Salt and pepper to your liking.
Toast bread.
Spread tuna mix on toast, top with lettuce, and place the other piece of toast on top to create Kay's Especially Tasty Tuna Sandwich!