PanNan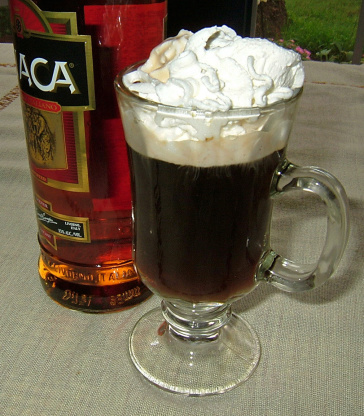 A pleasant way to end the day. If you are not familiar with Tuaca, here is a description I found on-line. "Tuaca is a lightly sweet, amber italian liqueur based on fine, cask-aged brandy, possessing a rich fruit-like flavor of vanilla and citrus."
1

ounce tuaca liqueur (Italian vanilla, citrus liqueur)

1

ounce Grand Marnier

6

ounces hot decaf coffee
whipped cream (to garnish)
Pour liqueurs into a cup.
Fill the rest of the cup with coffee.
Top with whipped cream if desired.