Lalaloula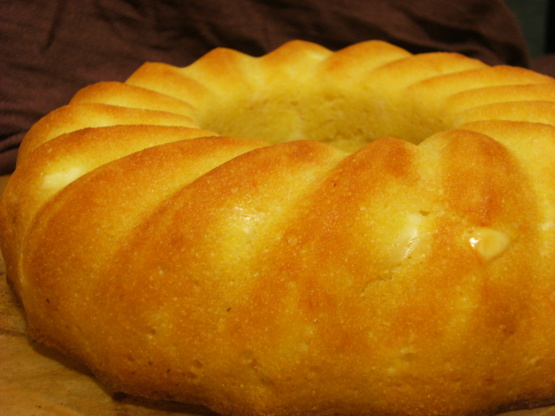 This is a wonderful...easy bread...and you can add to it easily...try adding crisp fried bacon, pepperoni, cheddar cheese or hot peppers...(do so in moderation) What makes this bread special...(you soak the cornmeal in the milk for 15 min. without stirring...to get rid of the grittiness)...makes a lovely mellow bread

Yum! I made it in my 10" cast iron skillet preheated and greased. I added a handful of cheese and two crumbled slices of bacon, and served with Beer Cheese soup. A delicious dinner, Thanks, BK!
Preheat oven to 400 degrees.
Mix cornmeal and milk together and let sit at room temperature for 10- 15 min, to get rid of grittiness.
Sift together: flour, sugar, baking powder and salt.
Add to cornmeal mixture after sitting time has elapsed.
Beat 1 egg and add to cornmeal mixture.
Last pour oil or melted shortening into cornmeal mixture.
Grease pan lightly and bake at 400 degrees for 25 minute.