Stacky5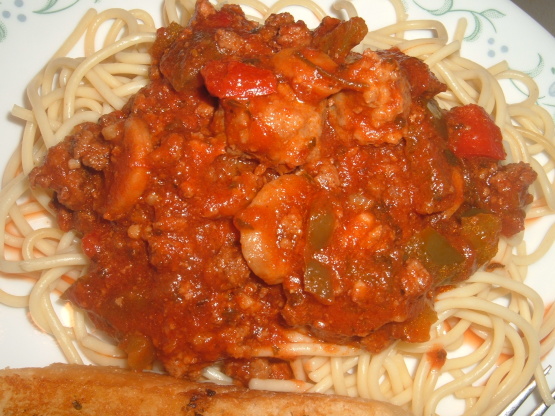 This is the way I have always made my sauce It makes plenty..I freeze the sauce in freezer gallon bags...so that we always have it on hand.
In a large kettle, brown beef with veggies. Add the tomato paste.and continue browning.
Add the rest of the ingredients and top off with approx 8 cups of water.
Simmer for 4 to 6 hours. Never put the lid on tight -- it will make your sauce watery!
Stir frequently.have plenty of crusty Italian bread on hand for dipping (taste testing)!