Kathy's Orange Julius Smoothie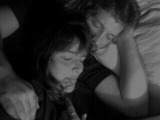 This great smoothie recipe is from the recipe collection of Bird's sister Kathy.
Directions
Mix all ingredients in a blender.
Serve.
Reviews
Most Helpful
Just treated myself to this ice-cold frothy good Orange Julius, and am so glad I tried it! I used regular granulated sugar instead of Splenda and halved the vanilla. Thanks!

Wonderful, cool and refreshing and such orange goodness. I made this for visitors to go with breakfast and what a hit - made just as instructed and everyone enjoyed it as a special treat. Frozen OJ made for an easy, but creamy treat and rated 5 stars by all. Thanks 2Bleu for posting a recipe I'll be using again and again.

I went to make this and NO frozen OJ so I used frozen Fruitopia the pomegrante/ tangerine mix I cut the sugar back and WOW so yummy. Can't wait to try with OJ and other frozen juices. Great recipe