Kathy's Orange Julius Smoothie
2Bleu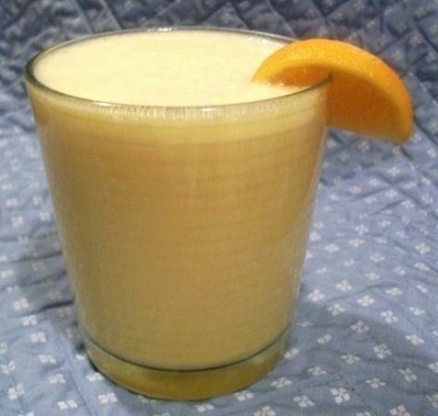 This great smoothie recipe is from the recipe collection of Bird's sister Kathy.

Just treated myself to this ice-cold frothy good Orange Julius, and am so glad I tried it! I used regular granulated sugar instead of Splenda and halved the vanilla. Thanks!
Mix all ingredients in a blender.
Serve.