KateL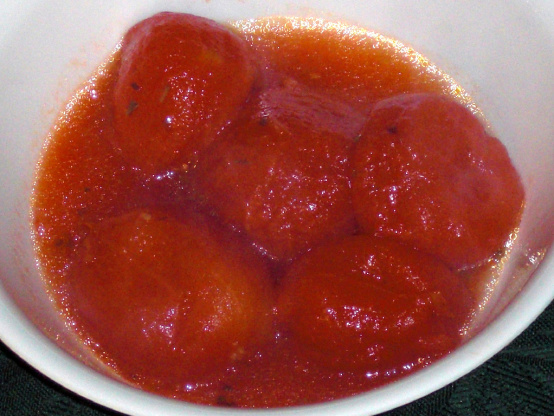 Simplicity! I always serve tomatoes with steaks to help the B vitamins digest. For years, I have heated a can of Italian plum tomatoes with a little Italian seasoning and a sliver of butter. Last night I used the remaining San Marzano plum tomatoes from another recipe and decided my U.S. palate would have welcomed a teensy bit of sugar. My brothers liked these better than the breaded stewed tomatoes MDM used to make (she exclaimed, "I SAW WHAT YOU DID!"). I serve these in their own bowl.

Kate's Italian Tomatoes is delicious food . This recipe is show easy to make. I have never tried but if I got a chance i defiently tried it.
Combine all ingredients in medium saucepan over medium-low heat and heat through.