Prep 30 mins
Cook 30 mins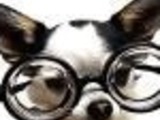 This is my foolproof method for crepes. There are step-by-step photos in the French Forum to go with it. Use oil for savory crepes, sweet butter for dessert crepes. Depending on your taste and the weather (humidity affects the batter), use anywhere from 6 - 8 eggs. And check out the Crepes! cookbook for dozens of crepe fillings and recipes posted here on 'Zaar.
2 cups flour
6 -8 eggs
1⁄3 cup oil (you can substitute sweet butter)
4 cups milk
1 pinch salt
oil or butter, for the pan
Directions
First, combine the flour, eggs, salt and oil in a large bowl so you have plenty of room to whisk and combine these ingredients well. Then add about a quarter of the milk and mix till smooth.
When it is smooth, add the balance of the milk all at once and mix gently until you have achieved a homogenous batter --NO LUMPS (Sans Grumeaux!).
Then let the batter sit at room temperature for at least half an hour -- Now your batter is ready.
Heat your skillet or, if you are lucky enough to have one, your crepe pan, add oil or butter or a combination of both--just enough to give the pan's surface a sheen, and add just enough batter to make a very thin veil across the pan.
Then, using a spatula, carefully turn your crepe once it begins to brown around the edges and cook it on the other side.
When it is lightly browned on both sides, remove it from the pan and lay it on a warm plate.
Repeat the process, stacking your crepes one on top of the other.
Most Helpful
Where do I start?! These were wonderful and fun to make. I really felt like I learned a great new technique I made these. I only needed 6 egges, batter was terrific and I let it sit out while I made the fillings I was going to use (about 30-45 minutes). I goofed on the first one (I was using a cast iron skillet, too heavy for me to work with for these). Once I got the pan right, the crepes came out terrific. I waited for my pan to be good and hot, brushed it quickly with oil, poured in some batter (really thin) then turned the pan around to spread the batter thin. Flipping it was easy as long as you waited until the edges were brown. I used these three ways (1. "Kate's Easy Crepes Suzette", 2. "Delice Lorraine", and 3. Nutella, whipped cream and sliced strawberries) The first two are recipes on Zaar the third is almost assuredly on Zaar, but it was easy enough to not need a recipe. What an outstanding treat for family and guests. Thank you!!!!!!
I LOVE crepes...been buying them for years :) I had unexpected dinner guests last Sunday and needed a dessert. No time to run to the bakery so I applied myself and made the crepes. Soooo much better than the ones I had been buying. Turned them into Kates easy Crepe Suzette. SO has been at me all week for more so tonight it's strawberry filled crepes with cream & chocolate sauce. Next week I'll make them savoury. Wonderful recipe. Thanks so much Jamie

Best Crepes Ever!!! Apart from the fact they looked so yummy, they could also be used as pita bread with the use of oil. I made mine sweet, i added sugar, vanilla and butter, and i used canola oil for frying, then ate them with Jam. Perfect texture, perfect consistency, so easy to make and i quartered the recipe to make 5 crepes. This is one recipe i will definately keep and use regularly. Next time i make these savoury, i will try them with a smear of Danish cheese with cucumber or tomato and capsicum, or kebabs, or with an indian curry dinner.. the ideas are endless!! I'm checking out the Crepes! cookbook for more. This recipe needs more ratings!! Everyone needs to try this. THANKS KATE.