Kasha and Cremini Mushrooms
This is a 30 minute dish. To make it a complete meal, pair it with baked chicken breast. From the Mayo Clinic Williams-Sonoma Cookbook.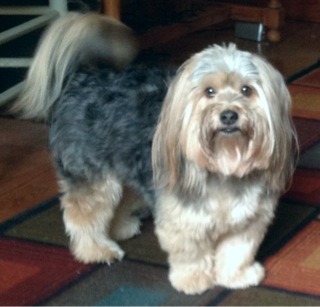 Great side dish, excellent as a replacement for rice. Very flavorful, although I did add some salt to taste after cooking. The Zaar nutrition facts don't show this, but, kasha is a very nutritional grain. Cooks like barley. I had this as a side to # 88753 Cottage Cheese Roast (Vegetarian Meatloaf). A wonderful healthy, low fat meal. Thanks for posting cookie. Mine looked just like the photo by CPolencheck so I did not bother to submit another.
In a heavy frying pan, toast the kasha, stirring until darkened slightly (2 - 3 minutes) over medium heat. Remove from heat.
In a large nonstick frying pan, heat the olive oil over medium heat. Add mushrooms and onion and saute until softened (3 - 5 minutes).
In a small saucepan, bring broth and water to a boil. Add to mushroom mixture and stir in kasha, thyme, and pepper. Reduce heat to low, cover and simmer until kasha is just tender but all liquid is absorbed (8 - 10 minutes).
To serve, stir in bell pepper and parsley.