Karpathian Cucumber Boats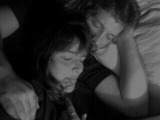 This spread is so simple to make but it does need to be refrigerated at least 8 hours to allow the flavors to meld. It also may be frozen in an air- tight container for up to 1 month. Thaw in refrigerator at least 24 hours afterwards and stir before serving. Karpathos is a Greek Isle.
Directions
Process all ingredients except cucumbers in a food processor until smooth, stopping to scrape down sides. Cover and chill at least 8 hours.
Peel cucumbers using a potato peeler leaving thin strips of the skin so it's striped. Cut them in half lengthwise.
Scoop out seeds using a teaspoon. Fill cucumber boats with cheese spread.
Most Helpful
Yum! This was so good, even though I left out the cayenne! I used dried dill and scaled the recipe down to 1 cucumber. Thanks! Made for Photo tag.

these are wonderful! I halved the recipe and did as a test run for the holidays, I also added in some Tabasco, these are delicious, I will be making this again, thanks for sharing 2Blue!...Kitten:)
This is a delicious way to serve cucumbers. I used reduced fat cream cheese, sour cream and feta and it still tasted great. My DH absolutely loved these! This will definitely replace cream cheese filled celery on the holiday relish tray. Thanks for posting 2Bleu!