Kariokor Nyama Ya Kuchoma (Barbecued Meat Rub, Kenya)
gailanng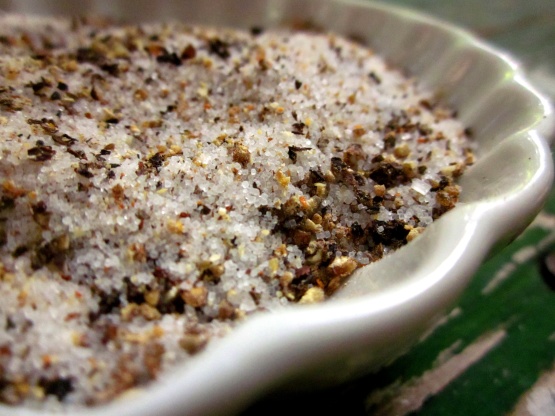 Barbecued Meat, Nairobi Market Style (Kenya) Prepare the following combination and keep in a jar for barbecues. I found this recipe on-line. This mixture is rubbed into the fatty parts of ribs, pork, or the skins of chicken with the fingers, and the meat is barbecued. Meats are never basted with sauces or oil, and yet they never seem to be dry. However, if the meats you are using appear to be dry, keep a light salad oil on tap to brush on during the cooking if necessary. This mixture can easily be cut in half.
Thoroughly combine all ingredients.
Rub onto whatever meats you would like to bbq.