Karen's Version of Frog Eye Salad
Prep 15 mins
Cook 15 mins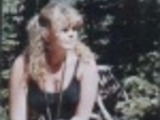 I grew up on this stuff. We had it for every holiday or family event. Most frog eye salads call for mini marshmallows. I don't like them because they get soggy and sticky. It is funny how many people have never heard of this salad, but once they have it, they are hooked. Since I can not find acini di pepe pasta here in California, I am forced to beg friends or family members to send it to me from out of state.
Directions
Prepare acini de pepe as directed on box.
In saucepan beat eggs with wire whisk until foamy.
Stir in flour, salt, sugar and pineapple liquid.
Cook over low heat until thick and bubbly.
In large bowl combine acini de pepe with egg mixture and chill.
Stir in pineapple, oranges and fruit cocktail (I like the kind with extra cherries).
Fold in Cool Whip.
Cover and Chill thoroughly.
Most Helpful
Karen, Thank you for this recipe. I reviewed at least 20 other Frog-Eye salad recipes and yours was the only one that had fruit cocktail in it. I love it this way but lost the recipe.
Everyone LOVES this! I've made it three times and people fight over the leftovers (and unless you're feeduing a TON of people - there will be leftovers!). I added a tiny bit of cinnamon the last time I made it - and it was delicious. Thanks for the great recipe!
DH and I loved this recipe. I cut it in half and it was more than enough to serve twice-Christmas Eve and Christmas Day! I decorated the top with maraschino cherries to make it more attractive, but for some reason, most people didn't even try it! A few asked what it was and instead of saying "Frog Eye Salad" which I thought might turn them off, I simply said "It's a fruit salad". Some asked if it contained tapioca and I said "No, a different kind of pasta." Perhaps that turned them off or else maybe the reason was because there was just too much food to sample from. In any case, even though we both enjoyed it, doubt if I will make it again when it seems we are the only ones who liked it.