Kapuscinski German Potato Salad
teresas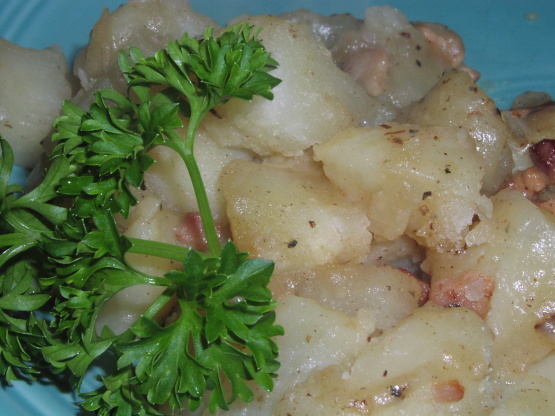 Best German potato salad I have ever had. Perfected over time.

DH and I really enjoyed this German potato salad. It has all the right ingredients to be a true German dish. We normally have ours cold, so this was a nice change. The hardest part was peeling and dicing the potatoes while still on the hot side. Thanks for posting. :)
boil potatoes, peel and cube.
Dice raw bacon and fry in large skillet until browned.
remove bacon bits.
saute onions in bacon grease until soft.
stir in flour.
mix together vinegar,water salt, pepper and sugar.
Add mixture gradually, stirring constantly over low heat until smooth.
added potatoes and bacon. heat thoroughly.