Prep 1 hr 30 mins
Cook 0 mins

This Cucumber Salad has been a hit everytime we bring them to a function.
Directions
In a large bowl, combine salad dressing (mayo), sugar, vinegar, dill, and salt. Mix well.
Peel and slice cucumbers thin.
Chop green onions, stalks and all.
Add to bowl and toss.
Cover and chill at least one hour before serving.
Most Helpful
Very good. Used fresh dill, added one jalapeno for a bit of a kick, some scallions and a few extra spices that I prefer but not many. Will definitely make again and again.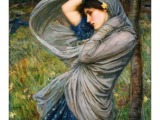 Good cucumber salad - similar to the Betty Crocker version (if not the same). I followed the recipe except I used fresh dill instead of dried and therefore doubled it to get the same flavor impact. Served at a 4th of July BBQ yesterday and people liked it.

This was good and easy to make. I followed the recipe as written and we all enjoyed this.