Kansas City BBQ Rib/Brisket Rub
Gabe6309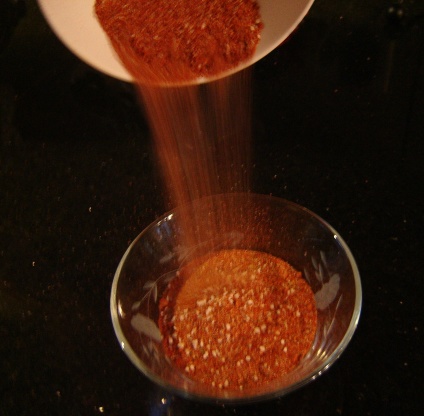 This is an amazing rub that came for the Food Network website on Emeril's page. It give any kind a meat a really good flavor.

I tried this recipe on some pork ribs on memorial day. They turned out wonderful. I made 2 small changes. I was out of kosher salt and used sea salt instead. I also substituted garlic powder for garlic salt as I felt there was enough salt already in the recipe. It turned out so well I made a quart of it to keep on hand for the summer.
Combine all ingredients in a medium bowl and stir to combine breaking up any lumps that appear. Use for any meat that you want to grill, rotisserie, or smoke (i.e. Beef Brisket, Pork Loin, Salmon, Steak, etc). Rub meat with Olive Oil on all sides. Sprinkle rub on all sides of the meat and rub it inches
Store left over rub in an airtight container.