Kansas City Barbecue Sauce
diner524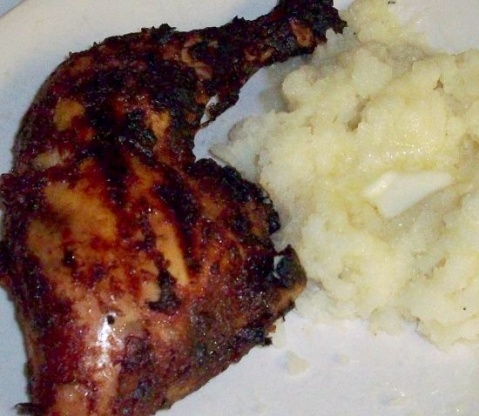 RealFood4RealPeople at yahoo groups.
I am probably not the best person to be rating this recipe as I have never had Kansas City BBQ sauce. For me this tasted more like a tomato sauce rather than a BBQ sauce. I followed the recipe as written and even went and bought apple juice and molasses, as I didn't have that on hand. I thought with the vinegar, molasses and horseradish it would taste like a standard BBQ sauce but for me the tomato flavor came through more and tasted more like a spaghetti sauce. This was definitely edible just not what I expected. Made for Spring PAC 2008.
In medium saucepan cook onion and garlic in hot oil until onion is tender. Stir in remaining ingredients. Bring to boiling, reduce heat. Simmer, uncovered, about 30 minutes or until desired consistency. Stirring occasionally.
To use, brush meat with some sauce during the last 10 minutes of grilling. If desired, reheat and pass additional sauce. Makes about 1 1/3 cups.