Kamut Flour Bread for Bread Machine (Wheat-Free)
scificc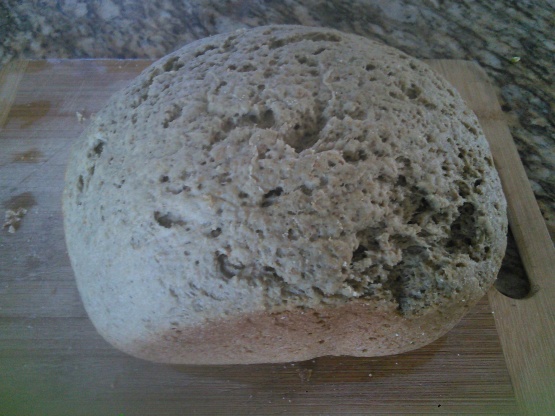 I spent months developing a tasty (and easy) wheat-free bread recipe, and this is my final product. This recipe also works really nicely with spelt flour, but I'm almost as allergic to spelt as I am to wheat and, of course, spelt is not gluten-free. I'm pretty sure kamut is. Please let me know if anyone has success making this recipe with any other alternate grain flours. The xanthan gum is a critical element to provide "slice-ability" without the bread crumbling apart.
Combine the first three dry ingredients (flour, salt, xanthan gum).
Combine the liquid ingredients (oil, honey, water) in a microwaveable bowl. Warm in microwave using 30 second increments until you can mix the liquids. Do not overheat - warm to the touch is best - hot water will kill the yeast.
Add the liquid ingredients, dry ingredients, and yeast in the order specified by your bread machine manufacturer (mine is liquid on bottom, dry next, and yeast on top).
Use a basic bread and light crust setting.
Enjoy!