Kale, Potato, Bean, & Chorizo Soup -Canning Recipe-
This is one of my favorite soups that I make at home. You can use any variety of Chorizo that you prefer. I use a veal chorizo that I get from my grocery store, it has a pretty good kick to it and a well-rounded spice mixture. I like to use kale from my garden but you could easily swap it out for collards, spinach, or chard. Play around with it, its an easy recipe for that =) Please note that the addition of milk or cream is meant to go in when serving the canned soup, during re-heating, not before canning.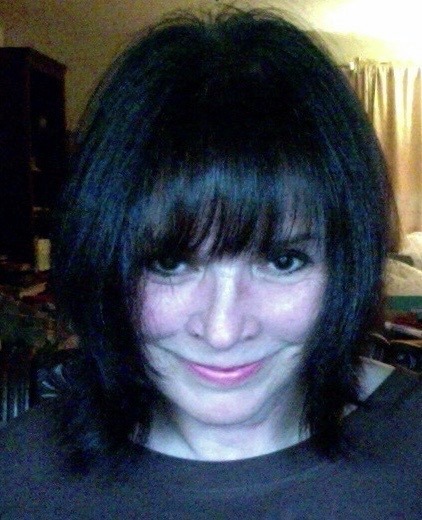 Now, first of all, I must state that I do not have a pressure canner, or canning equipment of any kind. However, this recipe really appealed to me, so I had to make it anyway! I did the overnight soak method for the beans, as directed. My chorizo did not crumble well at all, so I had to chop it into small pieces. I followed the recipe as directed, adding heavy cream at the end. This is such a rich, satisfying soup that is packed with flavor. I did end up freezing some of it, and I'm looking forward to enjoying this again soon. Thanks for sharing! Made for My 3 Chefs 2013.
1

lb chorizo sausage

1

lb diced potato

1

cup diced celery

1

whole head of garlic, peeled and chopped fine

10

cups chicken stock or 10 cups water, plus additional

1

bunch kale, thoroughly washed, stems removed
salt & freshly ground black pepper

2 -3

tablespoons of your favorite hot sauce (optional)
heavy cream or milk, for serving
Beans: Soak your washed and sorted dried beans overnight, or at least 12 hours, covered by 2 inches of water, then rinse and drain. Or, you can perform a quick soak by following the instructions on the bag of beans. (I did the quick soak method with great success).
Prep your Pressure Canner and jars/lids according to the manufacturers specifications.
Cook your Chorizo in a large Dutch Oven, or other large, heavy pot, over meduim heat, breaking it up into smaller pieces as it cooks. When done, remove chorizo and set aside. Depending on your preference, you can leave all of the remaining chorizo grease in your pot or drain some off to reduce the fat.
Saute the celery, shallots, and garlic to the chorizo grease until the mixture begins to soften, about 5-10 minutes. Meanwhile, take your washed and stemmed kale and tear it into small, rough pieces and set aside.
Add the soaked and rinsed beans to the vegetable mixture and the chicken stock. Set heat on high and bring to a boil. Boil for about 20 minutes, or until the beans begin to soften. Add the kale, potatoes, and chorizo to the pot, stir well, and let it return to a boil, continue to boil for another 10 minutes. Season with salt and pepper. If soup looks too thick, thin down with water or chicken stock and taste to see if more seasoning is needed. Remember, the beans and potatoes will soak up some of the liquid and soup will thicken during the canning process. At this point, I like to add 2 tablespoons of garlic chile hot sauce, since beans do tend to makes soups a little bland after canning. Ladle into prepared jars and pressure can for 1 hour and 20 minutes for pints and 1 hour and 30 minutes. This recipe will make about 8 pints, if not a little more.
To serve soup, pour soup into a sauce pan and bring to a simmer over medium-high heat. Stir in 1/2 cup each of water and heavy cream or milk per pint, 1 cup each per quart, simmer to heat through and serve. Goes especially well with garlic bread for dipping.
-Tip- Cut the celery and shallots fairly small, but cut the potatoes to a larger dice, appx a half to 3/4 inch, so they are not so likely to fall apart during the cooking process.