Prep 30 mins
Cook 30 mins

Directions
Boil kale in salted water for 10 minutes; drain.
Soak bread rolls; squeeze dry.
Chop the kale and rolls together finely.
Add flour, egg, onion, salt and pepper and enough crumbs to make a stiff dough.
Form into patties.
Roll into remaining bread crumbs; brown in shortening.
Most Helpful
This is definitely a unique way to use up kale from the garden. Be sure to squeeze the kale well to remove all the water. Thanks for sharing!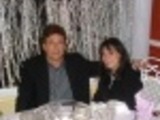 I should have drained the kale much more after boiling it, and maybe even patted it dry because our patties were very loose. But they tasted good, and even my kale-disliking family ate them. It probably helped that I added a homemade cheese sauce.