diner524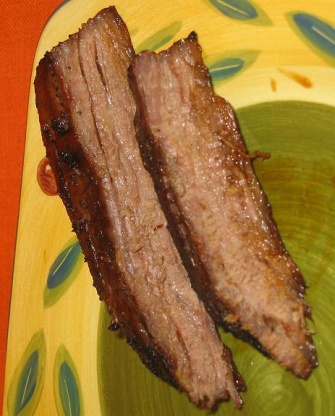 Wonderful Korean style marinade originally intended for short ribs but I usually use this on flank steak. It's also great on chicken and pork chops.

Very good. Be sure to use the low sodium soy sauce.
Combine all ingredients in a large ziploc plastic bag.
Shake to mix.
Add desired meat to bag and marinate in the regrigerator perferably overnight, but at least 1 hour.
Makes enough for 2-3 pounds.