Kalamata Olives With Lemon and Anisette
These are great as appetizers as part of a vegetable or condiment tray. Although it only takes five minutes to put everything together they need to marinate for 3 days before serving. Cooking time is marinating time (3 days). Recipe source: Bon Appetit (June 1984)
Directions
Place olives in a jar and add oil and Anisette.
Using a serrated knife, cut lemon peel into one-inch wide strips and then cut each strip into 3 sprials and then add to olives.
Squeeze juice over olives.
Cover tightly and shake well.
Marinate at room temperature for three days, shaking jar daily.
Most Helpful
These are delicous--I used ouzo and otherwise followed instructions--great result. Thanks, Ellie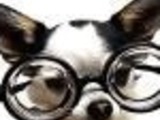 lovely light anise lemon flavor to these olives, i made several jars as gifts.i used sambucca and the peel of one lemon, pitted olives, keeper recipe.