Kalamata and Tomato Crostini
For RSC #7 Very quick and simple appetizer
1 baguette, slice 1/2 inch slices
2 -3 garlic cloves, whole
1⁄2 cup kalamata olive, chopped fine
1⁄4 cup red pepper, chopped fine
1 tablespoon capers, rinsed and drained (combine with other ingredients, carefully, so you don't break them up)
1⁄2 teaspoon fresh ground pepper
1 1⁄2-1 3⁄4 ounces fresh parmesan cheese, sliced thinly (I use a potato peeler)
2 plum tomatoes, sliced thinly
2 stalks green onions, green part only, sliced thin
2 tablespoons extra virgin olive oil
Directions
Place baguette slices, evenly, on baking sheet. Place under broiler or bake in 350 degree oven, until lightly browned (about 4-5 minutes) turn and broil or bake for another 4-5 minutes or until lightly brown. Remove and set aside until cool enough to handle. Take clove of garlic and rub each slice of bread on one side. Set aside on serving platter.
Combine the next 4 ingredients and set aside.
Spread each baguette slice with Kalamata olive mixture, thin slices of Parmesan cheese, slice of tomato, sprinkle of green onion, and top with a drizzle of olive oil. 6 servings.
Most Helpful
Sensational recipe that showcases all the flavours I love. I also love shortcuts, so I pulsed the olives in the food processor, then added the garlic, red pepper and capers, and pulsed again briefly. We enjoyed this for a tasty and colourful lunch. Made to say farewell and Godspeed to Judy~Jude. You will be missed.

These crostini are delicious, the tapenade mixture very tasty. I think, however, this would be improved by a return to a hot oven to soften the tomato and melt the parmesan.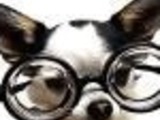 Great combination of flavors! I baked for about 5 more minutes after adding the tomato, cheese, and olive oil to serve warm and it worked out great. I will definitely be using this recipe in the future. Thanks for the recipe!