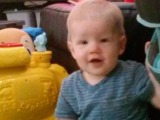 This is a wonderful sauce for dipping your fresh veggies or on a lettuce salad. It is even great as a sauce for your chicken or beef kabobs or as a marinade for your steaks.
Directions
Combine ingredients and whisk together.
Garnish Satay with red pepper flakes and
chopped scallions.