Kel62286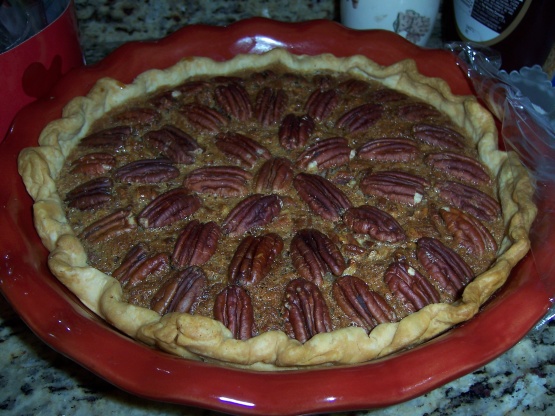 Coffee-flavored pecan pie.

OMG this was delicious. I served it at a Thxgiving gathering and it got gobbled up. The texture was absolutely perfect.
With a whisk, lightly beat eggs and add brown sugar, butter and salt.
Blend well.
Add syrups and Kahlua.
Blend.
Add pecans and blend again.
Pour into prepared pastry crust and bake at 350°F for about 40 minutes, or until set.
Cool.
Serve with whipped cream if desired.