Satyne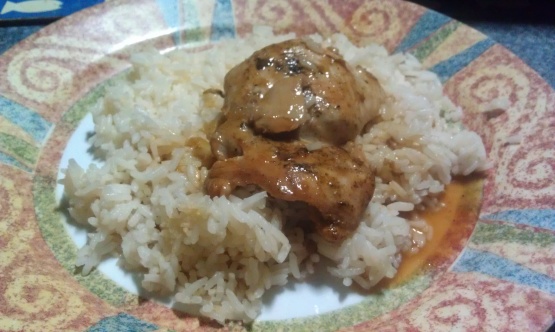 Simple to prepare, yet quite elegant. Which goes to show you don't need to visit Hawaii for a little taste of paradise. If you like a lot of sauce then double the ingredients. There never seems to be enough!

Whoa!!! This was terrific! Easy to make, and even though I made it with skinless, boneless breasts, it tasted wonderful. Another time I will use skin-on chicken for the texture, and use a tiny bit less vinegar, but served with rice and steamed veggies, this made a great meal. Thanks so much!
Preheat oven to 375°F.
Place chicken pieces in shallow baking dish.
Combine remaining ingredients in a medium saucepan.
Bring to a boil, then simmer for 2 to 3 minutes.
Spoon half of the sauce over the chicken and cover and bake for 30 minutes.
Uncover, and spoon on remainder of sauce.
Continue baking uncovered until chicken is tender, about 15 to 20 minutes.