Annacia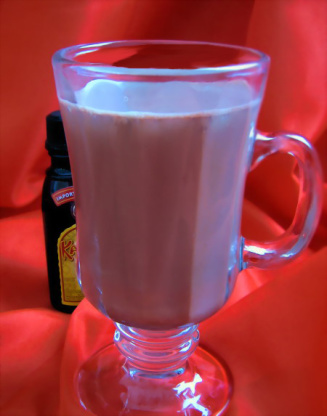 This was so good. Served this after dinner last weekend.

Oh my gosh, this was so delicious. The touch of Kahlua gave such a wonderful touch to this mocha drink, and the instant milk powder added really nice creamy touch, too. I will make this often and try adding other things, like maybe adding peppermint extract. But even as written, this was a very nice treat after the frosty cold day we had today. Thank you for sharing your recipe, Nimz. This is definitely a keeper.
Combine Hot Chocolate Mix and coffee granules in a 1 quart glass measure.
Stir in water and Kahlua.
Microwave, uncovered, at HIGH 3 minutes or until heated.
Hot Chocolate Mix:.
Combine all ingredients.
Store in an airtight container in a cool, dry place.