Annacia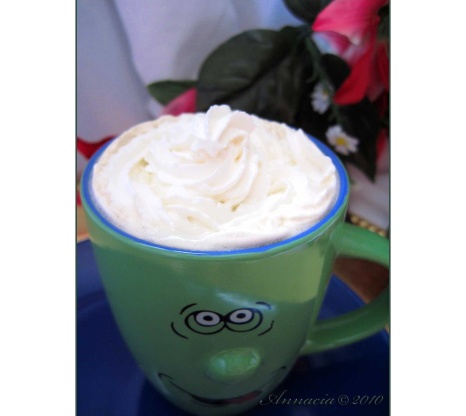 I lost my voice a couple of days ago and DH suggested that I try "adding a little spirit" to my coffee.. for medicinal purposes only of course *wink*. I had just the thing tagged and couldn't think of a better time to use it! Espresso, Kahlua and rum, whats not to love. Simply yummy and really soothing. It didn't bring my voice back, but who cares? LOL.
Moisten the top edge of a coffee cup with a little rum.
Place a little sugar on a dish, and dip the cup into the sugar to coat rim. Add the rum and the Kahlua, and mix together.
Add the hot coffee, and stir quickly to mix.
Top with whipped cream.
The whipped cream prevents the alcohol from escaping.