Just2bleu Lemonberry Cheesecake (By Bird)
Prep 15 mins
Cook 1 hr 30 mins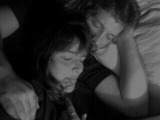 This ooh-so-good yummy lemon cheesecake has a fresh blueberry topping that is baked into the cake. The blueberries sink slightly and break down during baking for a wonderful presentation. Enjoy. :)
Directions
Preheat the oven to 325°F.
CRUST: In a food processor, process the sugar, cinnamon and graham crackers until you have a crumb texture. Add the melted butter and pulse a few of times to fully incorporate. Place evenly onto the bottom of the spring form pan. set aside.
FILLING: Using a food processor or Kitchenaid, mix the cream cheese, sour cream, and sugar until well blended. Add the eggs, lemon zest, lemon juice in a food processor and mix til well combined. Scraping down the sides of bowl as needed.
Pour into the springform pan then cover with blueberries. (They will sink slightly and break down during cooking).
Set the spring form pan into a water bath. (A water bath is a baking pan or heat proof container larger than your cake pan with about an inch or two of water above the bottom of the cake pan (used for even cooking and to preserve moisture). Bake for 1 1/2 hours or until center reaches 150F with an instant read thermometer.
Remove from oven, water bath, and outer foil. DO NOT unlock the spring form pan! Place on cooling rack for 30 minutes.
Loosen cake from sides by going between the cake and the pan with the edge of a knife. Refrigerate for at MINIMUM of four hours (overnight is best).
Unlock the side of pan and lift off to remove. Dust with powdered sugar just before serving.
Most Helpful
I would love to make this BUT am I missing something here? How come the recipe does not state how much cream cheese, sour cream,sugar, eggs and blueberries to use??? Can any one help with the missing proportions?

Wow, was this decadent and delicious!! Even the light version - thanks for letting me know you had success with the 1/3 less fat cream cheese. In addition, I also used nonfat sour cream. I had everything in the house to make this except the blueberries, so I used fresh raspberry halves on part, and sliced toasted almonds on part. Both were completely amazing, so I can only imagine the blueberries would have been just as exceptional. To continue with the almond theme, I did add 1/4 teaspoon of almond extract, borrowing on the vanilla amount you use in your perfected Recipe#244193. Since there were only two of us eating this, I made a quarter recipe (with one egg). I do not have mini springform pans, so I used a loaf pan sprayed and lined with parchment paper (with enough overlapping to use as handles). I baked it for 45 minutes, which I think was right, since the center slightly shimmied when I gently shook the pan. After 6-7 hours in the frig, it was very easy to lift out. This is positively addicting - you will definitely want to go back for more!

I used the increased amount of lemons because I wanted the extra lemon flavor. But, I think it was too much - the flavor was overwhelmingly tart. If we'd had some sweetened whipped cream, that would have foiled the tartness nicely, but I was out. My lemons were very juicy - this recipe might benefit from a given measurement of lemon juice instead of just the number of lemons. I can't wait to try another piece tomorrow after I get some cream!