Just Right Spinach & Chickpea Curry (Vegan) - Chole Palak
Prep 10 mins
Cook 30 mins

I called this just right because it was just the right recipe for the amount of time I wanted to spend on cooking it, and it has just the right amount of ingredients, mainly pantry staples so I wasn't scrounging around for substitutes. I found this on www.manjulaskitchen.com ... she has some fabulous recipes, very easy to follow. I made her parathas as well, best ever for me. Hope you enjoy!
Directions
Pull out your blender, a small one if you have it, and combine the tomatoes, the ginger and the fresh chili if you are using. Puree until completely smooth the set aside.
In a medium sized saute pan over medium heat, add the oil. Once the oil is hot add in the asofetida followed by the whole cumin seeds. Stir - and once the spices are sizzling, add in the tomato mixture. Be careful, it will splatter. Mix to combine - it takes quite a few stirs to get it combined so don't worry. Let that saute a few minutes.
Add the next three spices, (coriander, chili powder & turmeric) as well as the salt. Mix that together and let it all mingle together over medium low heat for about 10 minutes. It will reduce down a bit and the colour will begin to get darker.
Add in the fresh chopped spinach, followed by about 1/4 cup of water. Add up to 1/2 cup of water if you wish. Let that cook another few minutes and then add your chickpeas. You can mash some of the chickpeas with the back of a spoon if you like, it makes the gravy thicker.
The last ingredient is the garam masala, add it in and simmer for a few more minutes before serving. Garnish with fresh chopped cilantro if you like. That's it!
Most Helpful
fabulous & easy recipe enjoyed by my whole party yesterday. No leftovers- had to make another batch today, it was just that good.
This is just right! I loved it as a main dish. I used cherry tomatoes as it's still too early here for good tomatoes and used canned green chilis. I did the tomato/chili/ginger mix in the food processor. I had lovely fresh farmers' market spinach and chick peas I had just made in the crockpot. I loved this and will make it again--and have fun with variations. Thanks, Diner!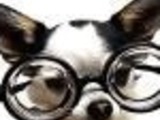 We loved this recipe! It had great flavor and was easy to make. I did not have the asafetida powder or grapeseed oil and since these ingredients were optional; hopefully, it did not negatively affect the taste of the dish. We served the dish with rice and some Naan bread. Thanks for the post. Made for PAC, 2011.