Just-Like-Starbucks Doubleshot - Copycat
Sean O.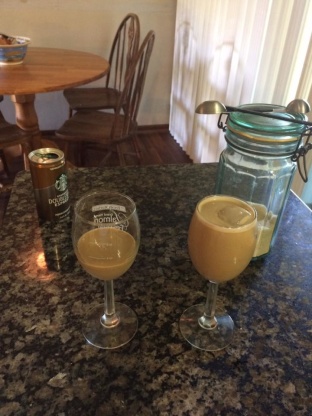 I tried to stay away from this expensive, creamy, caffeine indulgence in a can--but I broke down. I was instantly hooked, and searched the internet for a substitute. You can lighten it up by using fat-free half and half.

Awesome recipe! I did change it a bit...made the espresso with instant coffee instead of brewing it (3 teaspoons mixed with 2 oz water). I had to add another teaspoon of sugar, but that may have been because instant coffee has a strong bitter taste. The best part is since I'm pregnant, I can make it decaf (or half-caf) and drink it without feeling guilty!!!
Add sugar to hot espresso.
Pour all ingredients over ice.