Just Good Mashed Potatoes
lazyme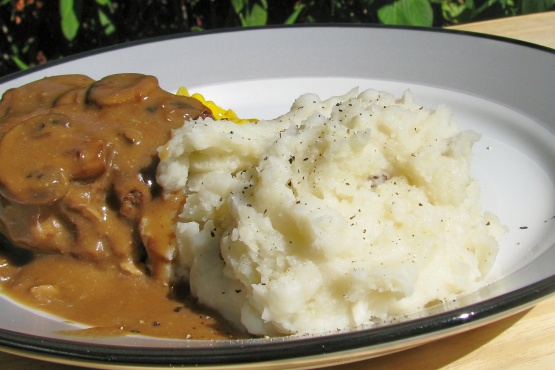 This is from May/June 2006 issue of Paula Deen. So simple, but delicious. Sour cream really makes these pop!
In a large saucepan, cook potatoes 10-12 minutes, or until tender, in enough water to cover; drain. Return potatoes to hot saucepan and let sit on burner (with burner off) until excess water has steamed off potatoes.
Add butter and remaining ingredients. Mash potatoes to desired consistency.