teresas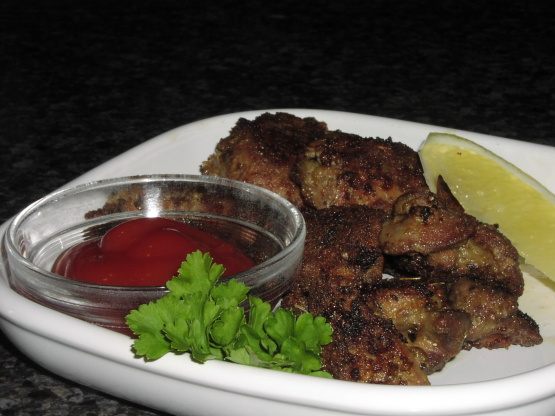 I love chicken livers, and this is a simple and easy way to make them for a main dish for dinner. It's also an easy recipe if you are cooking for 1 or 2.
Stir salt, pepper and oregano into flour in small bowl.
Dredge chicken livers in flour mixture.
Heat oil in frying pan.
Add livers and fry 10 minutes, turning frequently.
Squeeze fresh lemon juice over top before serving.