Pamela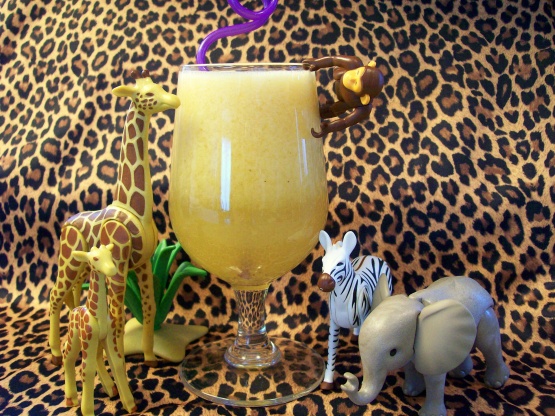 This is so good, It's a favorite for use for parties.

What a wonderful name for a drink and how a cool a drink too, albeit a little sharp in taste, but nice. I used 1 cup sugar, 2 cups water and 1 fruit of each mentioned. This itself made a huge quantity! I had a glass immediately in which I used Club Soda since I had that on hand. Really refreshing and nice! This will be really handy to have on hand in the summertime. Thank you for sharing this!
Mix together and freeze.
Fill large glass 1/3 full (or more) with frozen mixture and add 7-Up, Sprite, Gingerale, etc.