June Cleaver's Tv Land Meatloaf
I'm sure Beaver and Wally made it home for dinner every night to watch dear old mom cook this up in a prom dress and pearls. You too can impress your family with a tasty and hearty meal. Just ask Ward!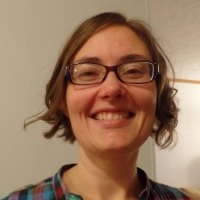 This was very good. I am not much of a meatloaf person, but I wouldn't have turned away seconds of this one. :) DH liked it too. I served it with baked potatoes and cantaloupe. I took Lisa Gardner's idea and substituted tomato paste and water for the tomato soup. I skipped the Worcestershire sauce altogether as we never have any. Thanks for posting, and I love it's name!
Preheat oven to 375°F.
Mix ground beef with eggs, celery seed, onion powder, dried minced onion, salt and pepper until thoroughly combined.
Soak cracker crumbs for a few minutes with milk, then blend into beef mixture.
Mix together condensed soup, barbecue sauce and Worcestershire sauce until smooth.
Add half of sauce mixture to beef (reserve remaining half for later) and work sauce in until it is evenly incorporated.
Place beef mixture into 9x5-inch loaf pan and form into a loaf.
Place into a preheated oven and bake for 45 minutes.
Drain any accumulated fat from the loaf pan.
Spread reserved sauce mixture over meat loaf and cover with foil.
Bake an additional 30 minutes.
Allow meat loaf to rest for 10-15 minutes before slicing.