Jumbo Chocolate Chunk Cookies
Prep 15 mins
Cook 16 mins
I recently made these cookies after finding the recipe on the package of Nestle Chocolatier chocolate chunks. This is a great cookie for those who love dark chocolate. They are very moist and chewy. This recipe makes a dozen jumbo-sized cookies, but I'm sure you could make them smaller if you like. My family LOVES these cookies.
Directions
Preheat oven to 325 degrees.
Line baking sheets with parchment paper.
Melt 2/3 cup chunks in microwave-safe bowl on high power for 45 seconds; stir.
Microwave an additional 10-15 second intervals, stirring until smooth; set aside.
Sift flour, cocoa, baking soda and salt into medium bowl.
Beat butter, brown sugar, granulated sugar in large mixer bowl until creamy.
Add melted chocolate and mix well.
Add egg and vanilla extract, mixing until well blended, about 1 minute.
Add flour mixture, mixing just until blended.
Stir in remaining chunks.
Drop dough by level 1/4-cup measure 3 inches apart onto prepared baking sheets.
Bake 16-18 minutes or until wooden pick inserted in center comes out with moist crumbs and the tops have a cracked appearance.
Cool on baking sheets for 5 minutes.
Remove to wire racks to cool completely.
Reviews
Most Helpful
These cookies are so good they were gone in no time! I made them as an addition to my 2008 Christmas Cookie Tray and will definitely be sure to add them to my next year's Christmas Tray as well. But be sure, I won't wait until Christmas to make them again!! Too good to wait!! The 1/4 cup makes a very nice sized cookie for your chocolate lovers. Thanks, Lainey!
Our nephew had some friends over today and this was the perfect snack for them. I too added nuts (chopped pecans). Smiles had replaced the cookies that were gone in a flash. They really enjoyed these fudgy cookies:)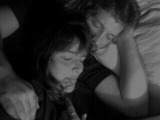 Oh my goodness, I thought I'd died and went to chocolate heaven! Took these to a football party yesterday and every single cookie was gone! So chocolaty and very addictive. I used a 1.5T cookie scoop and baked for 14 minutes.